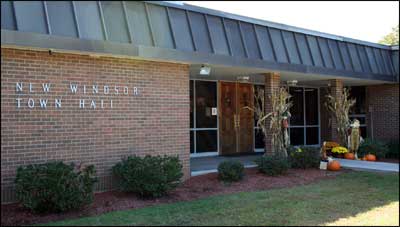 COURT WEBSITE: http://town.new-windsor.ny.us/OfficialsDepartments/JusticeCourt.aspx
OVERVIEW: This court is located in the lovely town of New Windsor, where all successful attorneys have their homes. :p This court tends to be busy with traffic tickets and misdemeanor criminal cases, so it's always a good idea to hire an attorney to represent you if you can afford it. Judge Noreen Calderin and Judge George Meyers do an acceptable job of dispensing justice with professional attitude.
ATTORNEY CHARGE FOR COURT: $200, and you don't have to come if you sign an authorization allowing your attorney to represent you there.
Steve Cobb, Esq., has his office in Newburgh, New York, and he can advise you and represent you in traffic and criminal cases in the courts of Orange and Dutchess County, including New Windsor Town Court.
To arrange an initial consultation, please call (845) 247-5464, or visit us at our Newburgh office.